It has been a busy month and the International Space Station (ISS) was a focus of my activities. I got to visit the ISS replica and Mission Control in Houston and then attend the ISS R&D conference in D.C. Today I talk about both of these experiences in this Space Marketing Podcast episode.
Show Notes
Video Episode: https://youtu.be/d5quJkY1wkA
Podcast Episode: Coming
ISS R&D conference
https://www.issconference.org/
ISS Benefits to Humanity book
https://www.nasa.gov/mission_pages/station/research/news/benefits-2022-book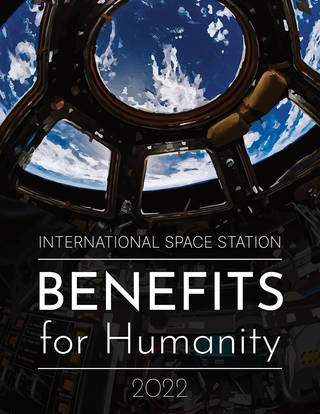 Expanded Show Notes:
Want to know more about the marketing strategies discussed in today's podcast?
The strategy and corresponding pages are provided for a deeper dive into the listed strategy in Izzy's book, Space Marketing: Competing in the new commercial space industry available at Amazon and Audible.
Content (page 122)
Literature as marketing has been around for ages. That is because it works! The ISS Benefits to Humanity is a great piece of marketing. It is highlights major advancements that have been accomplished in the 22 years in orbit. It is available in print and digital form providing availability to anyone seeking it.
Digital copies add a low-cost option (no printing costs) for distribution, but also provides a way for it to be found. Keywords and links are valuable tools for getting the book shared.
Story (Page 82)
The ISS Benefits to Humanity publication takes the reader through the journey of the ISS. It is beautifully laid out with striking pictures and headlines that pull the reader through the story of the ISS. It begins with the question "Why do research on the International Space Station?" and takes them all the way to the "Building a better future in orbit." It has the history, current projects, and future endeavors.
In addition to my book, Space Marketing, I recommend Stories that Stick by Kendra Hall and Building a StoryBrand by Donald Miller. These books go deeper in depth about building stories.
Understand your audience (page 65)
"Why do research on the International Space Station?" This is a common question that their audience is asking. From the first page, the ISS publication is showing that they understand the thoughts of their audience. Their goal is to make their audience aware of what is happening above their heads and how important the ISS is to their lives. This publication speaks to them using common language styles and avoiding too much scientific speak.
Use of Image (pages 109, 52, and 54)
The book's cover has a powerful image of the copula from the ISS. It is an iconic part of the station and shows the Earth spinning in its view. This is a powerful image that captures the essence and the story of the ISS. It connects the two and reminds the viewer that everything that goes on in the ISS is for the Earth.
Each image used throughout the publication is telling a powerful story.
Create an event (page 170)
ISS R&D conference is an event where the tribe can get together and promote their companies, research, and products. This event provides keynote presentations, educational sessions and technical sessions that are eagerly consumed. Many sessions focused on new biotech and STEM. Each day opened and closed with a networking event.
During the event, a Women in Space breakfast allowed the group to meet face-to-face for the first time.
Celebrate accomplishment and people It is also a great time to celebrate accomplishments with awards. There were several awards given during the conference.
An event makes your company an industry leader where the tribe gravitates. By having notable speakers and sponsors, your event is given credibility.
It also provides a win-win opportunity as it also establishes credibility and awareness of the speaker. By taking the stage, your tribe becomes aware of your company, information, and you. It establishes you as an expert in the industry.
Education-based marketing (page 180)
One of these awards that was given was to a student. Her project was selected to go on the ISS. It was a high school competition for research. Schools competed and the finalist were in attendance. This single award was the culmination and celebration of a year's worth of effort. It brought in young people and helped provide a conversation.
Heart (page 49)
Add delight. Special guests that added delight such as the feed from the ISS that we got to speak with two astronauts. Stickers, patches, and other special swag items in goodie bags that aim to please are a win. Tribe members will proudly display their affiliation by using bags emblazoned with the ISS logo after the event is over.