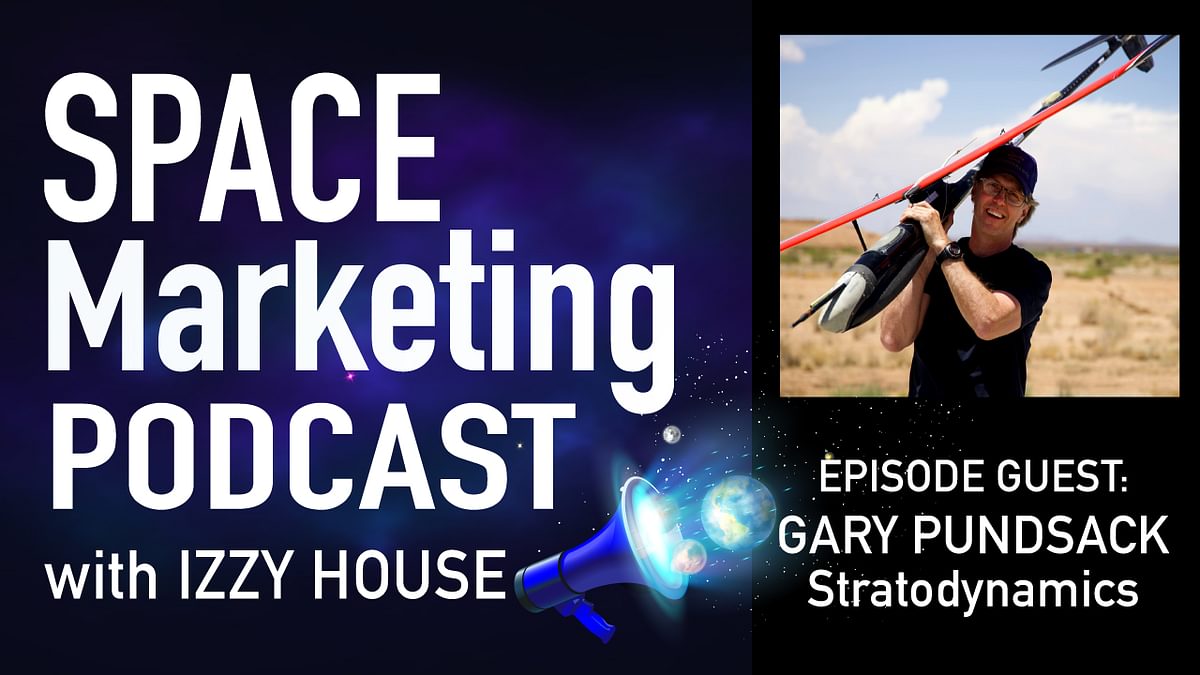 Episode guest is the CEO for Stratodynamics, Gary Pundsack. Join us as we discuss the UAV fight to near space. We discuss the climate crisis and how UAVs can monitor pollution in the upper atmosphere. UAVs, or Unmanned Aerial Vehicles, are used for a myriad of things from bridge inspections to fire fighting. Stratodynamics is using this aircraft to monitor climate, sniff out turbulence, and research near space in the stratosphere.
Episode Link: HERE
ABOUT GARY PUNDSACK
CEO for Stratodynamics
SMP Show Notes - Expanded
Want to know more about the marketing strategies discussed in today's podcast?
The strategy and corresponding pages are provided for a deeper dive into the listed strategy in Izzy's book, Space Marketing: Competing in the new commercial space industry available at Amazon and Audible.
Brand images (page 109)
Space is full of dramatic and inspiring images that tell a story. Stratodynamics captured breathtaking images from the stratosphere. The image told the brand's story of accomplishment by having the tail of the HiDRON in the foreground with the Earth's curvature and space in the background.
They submitted the image to NASA and was promoted as their Image of the day at https://www.nasa.gov/image-feature/new-research-studies-turbulence This submission gave the brand credibility while promoting their product.
By having dynamic image that tells a story, you are able to use it to represent your brand. Share it on social media, with partners, and platforms.
Stratodynamics makes use of the HiDRON's camera to document their achievements, just as NASA did when we walked on the Moon. It helps make people a part of the story as they watch your brand reach great heights. Share your story and make your audience a part of your journey.
Social Media (page 137)
Developing content can be a challenge. Look at your technologies and processes to find gems that can share your story. Stratodynamics has a camera on the tail of their HiDRON UAV for monitoring its flight. These images have provided content and conversation for their platforms and materials.
Video and audio podcasts (page 131)
Stratodynamics was a guest on Spaceport America's podcast. This opened the door to be a guest on Space Marketing Podcast. Podcasts are a great way to have a conversation with your audience. It provide a large amount of time to talk about your brand.
COVID has made it easy to be a guest with technologies like Zoom and Riverside. Good microphones are a must to represent your brand in a professional way.
Who speaks for the company (Page 47)
Bezos, Musk, and Branson have become iconic with their space companies and represent their respective brands. Stratodynamics CEO speaks for his company, but some CEO may not be as comfortable in the limelight. Select someone that is well-spoken and can embody the brand's ideals on camera.