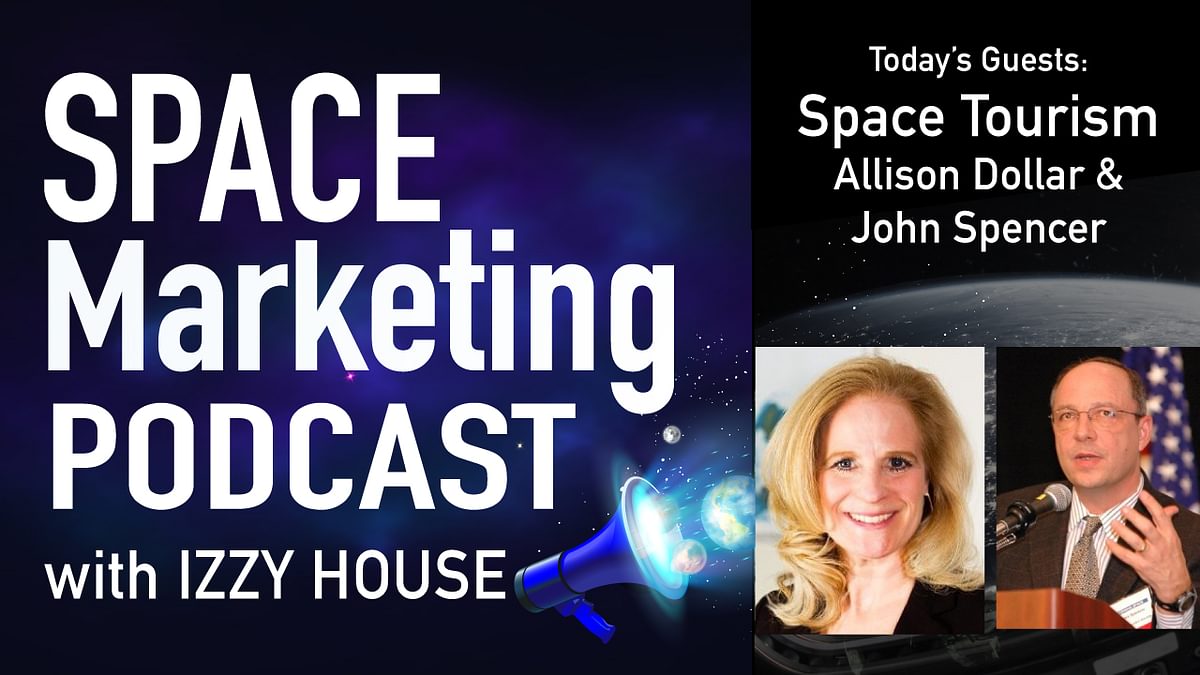 ABOUT SPACE TOURISM
John Spencer
Co-founder & Chairman of the Space Tourism Conference
Founder of the Space Tourism Society
Allison Dollar
Co-founder & Executive Producer of the Space Tourism Conference
CEO, ITV Alliance
April 28, 2023
Renaissance LAX, Los Angeles
YouTube link: https://youtu.be/7Mt2YbrcV-w
First Space Tourist
Dennis Tito - April 28, 2001
2021 Space Tourism Missions
Yasaku Maezawa to ISS - Dec 8, 2021
Virgin Galactic - July 11, 2021
Blue Origin - July 20, 2021
Inspiration4 – Sept 15, 2021
Update: Raised awareness and over $240 million for St. Jude Children's Research Hospital
Axiom Space – April 8, 2022
Space stations and other mentions
Voyager Station Hotel – Launch 2025
Space Entertainment Enterprise (S.E.E.) - Launch 2024
Space Perspectives – Launch 2024
Oceans of Space
Doubletree by Hilton
https://stories.hilton.com/releases/doubletree-by-hilton-chocolate-chip-cookie-first-food-baked-in-space
Overview Effect Roundtable
Contact John for invitation
MARKETING STRATEGIES:
Create an Event
An event is a powerful marketing tool that creates a win-win for everyone involved. I have an entire section in my book, Space Marketing, dedicated to using this marketing strategy.
An event can generate buzz and gives a reason for content to be created and consumed.
Builds awareness of a brand or industry or idea
Establishes industry expertise
Provides a story for content
Expands network opportunities
Provides opportunities for goodwill
Promotes the industry (strong industry = more opportunities)
Ignites imagination
Provides a future pipeline for employees
Enhances social credibility
Everyone benefits that are involved in the event. The host shares an idea and establishes their company as industry experts. Sponsors align themselves with the ideals of the event and generate awareness for their brand. Speakers establish expertise while promoting their brand. And the audience gets to network with like-minded people and learn things about their industry through workshops and sessions.